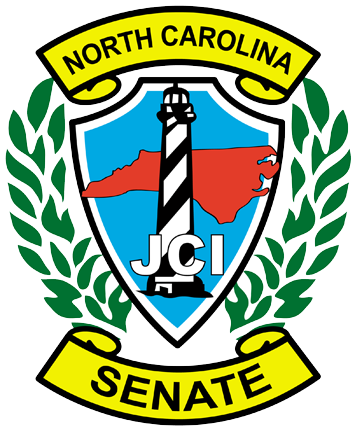 Hello Everyone!
I feel like most of you know me, but for those that don't, I'm Aimee Scotton and I'm your NC JCI Senate President. I'm honored to be elected to this position and I promise to do my best to serve the Senate this year.
Welcome to the Year of the BAR. Believe. Achieve. Receive. Believe the Creed. Your beliefs guide your actions. I encourage each of you to think about the words of our creed==internalize them and let them energize you and call you to action. Achieve. When like-minded people work together for a common goal, there are no limits to what they can achieve. Let's do great things together this year! Receive. And finally, the payoff.. When you give of yourself, you always receive more than you give. Enjoy that feeling. Bask in its glow!
One of my goals this year, as President, is for the Senate to take on a more personal role with regards to the Jaycee cottage at the NC Boys and Girls Home. I'd like for us to be in contact with the girls in our cottage and let them know how much we care—not just at Christmas but all year long. If you have a heart for this project and would like to be actively involved, please contact me and let me know.
Together, we can make this a great year!
In Jaycee Spirit,
Aimee Scotton
N.C. JCI Senate President
Senate #69448
Aimee.Scotton@randolphcountync.gov
336-430-0649